June 4, 2014
Employee News
Newly Licensed and Certified, Borbas' John Beattie Goes Above and Beyond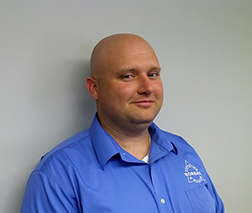 Borbas Surveying & Mapping team member John Beattie is now a Professional Licensed Surveyor (PLS) in the State of Delaware. He has also been awarded Certified Floodplain Manager (CFM) by the Association of State Floodplain Managers (ASFPM).
Maintaining Borbas' reputation for highly trained surveyors, John is now able to serve clients in both New Jersey and Delaware. As a CFM, he is highly knowledgeable in floodplain management and flood mitigation regulations for decreasing flood related losses and damages.
John is excited about offering licensed services in Delaware, stating "it will allow more flexibility for our company and clients." He also looks forward to utilizing his expertise in floodplain management, adding "Flood elevations have a large impact on insurance and infrastructure, and we want the client to know that they are in good hands".
Congratulations to John Beattie on his recent certifications!