May 18, 2015
Community News
Employee News
Borbas Surveying and Mapping Awarded for Commitment to Safety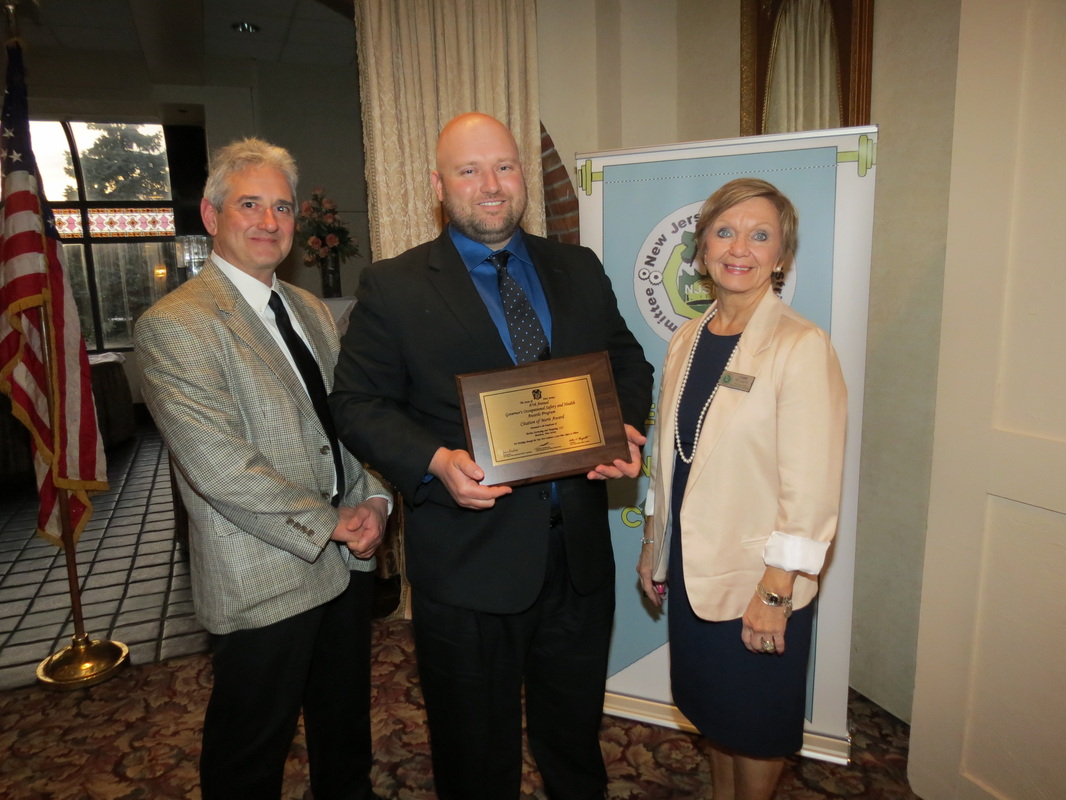 At Borbas Surveying & Mapping, we take our clients' and team members' safety very seriously. So seriously, in fact, that we have been recognized by the NJ Department of Labor, North Jersey Industrial Safety Committee and awarded a Citation of Merit for our commitment to safe practices.
John Beattie, PLS, CFM (pictured below, center) recently had the distinct honor of receiving the award on behalf of the company at the Governor's Awards dinner for it's 87th Annual Governor's Occupational Safety and Health Awards Program. A Citation of Merit is awarded to a company that has successfully worked throughout the calendar year without any time lost due to work-related injury or illness. Our team is constantly learning new methods and protocols to keep all parties involved in projects healthy and eliminate any risk of injuries.
Learn more about how our commitment to safety can enrich your upcoming project, and hear about Peter Borbas' personal devotion to Lyme Disease awareness and precautions for his team and yours.